Attention Owners of Golf Carts, ATVs, or Trailers: Are You Prepared?
by Mandy Hicks
By Bob Young, Managing Partner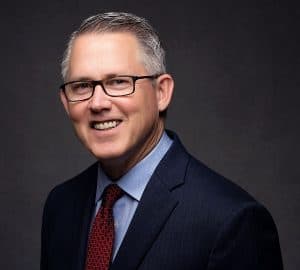 Over the last couple of years, I have represented clients significantly injured as the result of accidents caused by a golf cart, ATV and a trailer that came loose from a truck. In each case, one of the major hurdles was proving that the person who caused the accident had coverage under either their homeowners or automobile insurance policies. For those who caused accident, they risked not being covered and thus subjecting themselves to a large payout that could have devastated them financially.
GOLF CARTS
As warm weather approaches, I have noticed a large number of golf carts utilizing the public roads in our neighborhood. Many of those are being operated by a minor. Even with adults, the risk for an accident is significant. If you own a golf cart and use it for such purposes, determine if your insurance provides liability coverage. Does it provide coverage if being operated by a non-licensed driver? Does it provide coverage if you hit someone or someone falls out and injures themselves? The answer is: it depends.
If you own a golf cart, it's a good idea to buy golf cart insurance.  If you don't, coverage many times is dependent on where you ride, and how you use your golf cart. Do you use it like a riding mower, like you would a car in the neighborhood, or like an ATV off-road?  Depending on your coverage, you may only be covered when you are riding on your own property. Physical damage may only be covered only when you use it to service your property. If you plan to drive it off your property, consider getting extra physical damage coverage. If you ride anywhere else, you may need to protect yourself with a genuine golf cart policy. To be certain, check with your insurance agent.
ATVs
If you like to explore the outdoors on an all-terrain vehicle (ATV), it's a good idea to add yours to your existing auto policy. Many homeowner's policies and most automobile policies exclude coverage for ATV accidents. Once again, coverage many times is dependent on where and how the ATV is used. To qualify for this coverage, anyone who drives your ATV must normally have a valid driver's license.
CAMPERS AND TRAILERS
A non-motorized camper or trailer that you tow behind your vehicle has coverage under your homeowner's policy since it is considered personal property. That said, make sure your agent knows these should be added to an existing auto policy. It gives your camper or trailer liability coverage when you're towing it. Optional coverage is also available to protect it from accidents, hail damage, vandalism, and more.
Protect your family and others by contacting your insurance agent before the summer season gets in full swing. He or she will help you get the right coverage so you can enjoy the great outdoors without the worry. If you happen to find yourself in a scenario involving an accident with a golf cart, ATV, or a camper or trailer, contact me for help navigating this complex system. I can help ensure that your assets are protected to the fullest extent possible as I have done for many clients previously: Bob Young, 270-781-6500, byoung@elpolaw.com.