Commercial vehicles and hazardous road conditions: responsibilities and the law
by Mandy Hicks
By Kyle Roby, Partner
English, Lucas, Priest and Owsley, LLP
Roads throughout Kentucky, but particularly in our area, are snow-covered, ice-packed and impassable at places today. Many work places, including our own, closed today so our employees can stay home and be safe.
While we have that option, not everyone exercises that much caution when dealing with hazardous weather. It's somewhat understandable. Some businesses, such as hospitals, don't ever close for any reason.
There are also some people who think the rules don't apply to them, and they don't exercise due caution, and that is much more concerning.
Today, we are hearing news reports of a multi-vehicle accident on Interstate 65 in Hart County. Police scanner traffic indicates the accident involves a Greyhound bus, two commercial vehicles and two passenger vehicles. I follow Joe Imel on Twitter (who doesn't?) and he gave out details as he heard them, as well as posted a Kentucky State Police report on the accident.
Past experience with bus accidents
It reminded us of an accident we handled in 2012, that involved a tour bus headed to Washington, D.C. The bus had dozens of parents and children headed to Washington, D.C. The bus flipped over, and several people were injured. This was in June, so snow and ice were not factors. We were able to help these families get compensation to help their families recover after the accident.
So what are the duties of a commercial driver if they hit terrible weather or bad roads? The law clearly indicates that commercial drivers have more of a responsibility than drivers of regular passenger cars, which makes much sense, as commercial vehicles take much longer to stop, are more difficult to manage and, especially in the case of a passenger bus, have many more lives in their hands when they travel.
Commercial vehicles are specifically required by law to exercise "extreme caution" when road conditions are adverse. Federal Motor Carrier Regulations (FMCSR) §392.14 says:
Extreme caution in the operation of a commercial motor vehicle shall be exercised when hazardous conditions, such as those caused by snow, ice, sleet, fog, mist, rain, dust, or smoke, adversely affect visibility or traction. Speed shall be reduced when such conditions exist. If conditions become sufficiently dangerous, the operation of the commercial motor vehicle shall be discontinued and shall not be resumed until the commercial motor vehicle can be safely operated. Whenever compliance with the foregoing provisions of this rule increases hazard to passengers, the commercial motor vehicle may be operated to the nearest point at which the safety of passengers is assured.
Our attorneys are ready to help you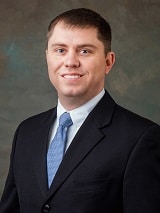 If you have to be on a tour bus, the best thing you can do to verify that the company has a good safety record. You can do that right here on the web site of the Federal Motor Carrier Safety Administration. Also, Google the company's name to see what comes up. You may find helpful information there as well.
For today, though, if you can stay put, please do so. Road crews are doing their best, but they are no match against a stubborn driver who thinks they have to get somewhere fast.
If you are injured, please seek advice from a qualified and experienced attorney before you accept any kind of settlement or sign any paperwork from an insurance company or anyone else. If you do need help, I will be glad to talk to you. The initial consultation is free. You can reach me, attorney Kyle Roby, at kroby@elpolaw.com or (270) 781-6500.