LEGAL UPDATE: Shifting Jurisdictional Boundaries
by Mandy Hicks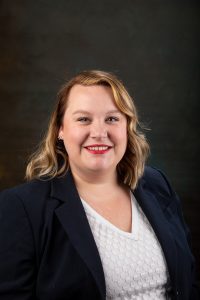 By: Joye Beth Spinks (Read bio; 270-781-6500; jspinks@elpolaw.com) 
Plaintiffs and companies alike may be impacted by shifting jurisdictional boundaries based on a recent Supreme Court decision.
On March 25, 2021, the Supreme Court issued a decision in Ford Motor Company v. Montana Eighth Judicial District (consolidated with Ford Motor Company v. Bandemer). There were two lawsuits at issue, involving automobile accidents in Minnesota and Montana. The first suit alleged that 1996 Ford Explorer malfunctioned, killing the plaintiff. In the second suit, the plaintiff claimed that he was injured in a collision involving a defective 1994 Crown Victoria. Ford moved to dismiss both suits for lack of personal jurisdiction, arguing that the state courts only had jurisdiction over Ford if the company's conduct in the state had given rise to the Plaintiffs' claims. The automobiles at issue were only located in the forum States because of resales and relocations by consumers. Neither Plaintiff could show that Ford designed, manufactured, or sold the automobiles at issue in Montana or Minnesota. The Supreme Court held that Ford could be sued in both Montana and Minnesota even though the Ford cars involved in the accidents were manufactured and originally sold in other states.
Where Can a Business Be Sued?
For a company to be sued in state court, the court must have personal jurisdiction over the company. There are two kinds of personal jurisdiction, general and specific:
General Jurisdiction
A state court has general jurisdiction over companies that are "essentially at home" in the state. When a state court has general jurisdiction over a company, it can hear any and all claims brought against the company – the claims do not need to relate to the state or the company's activities within the state. A corporation is "at home" in the state where it is incorporated and the state in which its principal place of business is located. Ford is incorporated in Delaware and its principal office is located in Michigan. Delaware and Michigan state courts therefore have general personal jurisdiction over Ford. For unincorporated businesses, where the business is considered "at home" requires a look at other factors.
Specific Jurisdiction
The two lawsuits before the Supreme Court were brought in Minnesota and Montana. Ford is not "at home" in either of these states, so their state courts do not have general personal jurisdiction over Ford. The question at the heart of these cases was whether Minnesota and Montana had specific personal jurisdiction over Ford. State courts can exercise specific personal jurisdiction only when a company "purposefully avails itself of the privilege of conducting activities within the forum State." Because Ford is not "at home" in Minnesota or Montana, those states can only exercise jurisdiction in a much narrower set of cases where the plaintiffs' claims "arise out of or relate to the defendant's contacts" with the state. This limitation on jurisdiction is based on the values of treating defendants fairly and protecting the interest of states with a legitimate interest in the controversy.
In a 2017 opinion, the Supreme Court held that a California state court did not have specific jurisdiction to hear claims from out-of-state residents against Bristol-Myers Squibb Company ("BMS") alleging that the company's drug Plavix had damaged their health. While BMS conducted research and sales in California, BMS did not develop Plavix in California, did not create a marketing strategy for Plavix in California, and did not manufacture, label, package, or work on the regulatory approval of the product in California. BMS even sold Plavix in California, but not to any of the non-residents bringing suit. Even though the company conducted extensive activities in California, those activities were unrelated to the nonresident plaintiffs' claims, therefore, BMS could not be sued in California by non-residents for those claims. The plaintiffs were not California residents and did not claim to have suffered harm in California.
Ford's Connections to Montana and Minnesota Were Strong Enough for Specific Jurisdiction
Ford did not contest that it does substantial business in Minnesota and Montana, including:
Regularly conducting business in those states, with over 100 dealerships between the two states;
Marketing extensively to encourage residents to purchase Ford automobiles, whether new or used;
Regularly maintaining and repairing Ford vehicles, even after warranties have expired;
Distributing replacement parts to both its own dealers and to independent auto shops; and
Advertising, selling, and servicing the two car models at issue in the cases in those states for many years.
Ford relied in part on the BMS case, arguing that even though Ford purposefully availed itself of the privilege of conducting activities in Minnesota and Montana, the states should not have jurisdiction because the plaintiffs' claims did not arise out of the or relate to Ford's conduct in those states. Ford argued that since it did not actually design, sell, or manufacture the cars involved in the accidents in Minnesota and Montana, there could be no connection with the plaintiffs' claims because Ford's activities in those states did not cause the plaintiffs' injuries.
The Supreme Court disagreed and rejected Ford's causation-only approach, stating that "Ford had systematically served a market in Montana and Minnesota for the very vehicles that the plaintiffs allege malfunctioned and injured them in those States. So there is a strong 'relationship among the defendant, the forum, and the litigation . . . .' – close enough to support specific jurisdiction." Unlike the BMS case, the plaintiffs suing Ford were residents of the states in which they were bringing suit and their injuries occurred in those states.
The Court found that allowing jurisdiction in these cases treated Ford fairly and that Ford had clear notice it could be subject to suit in Montana and Minnesota. The Court also found that the two states had significant interests in providing their residents with a forum to redress injuries from out-of-state actors and in enforcing their own safety regulations.
What Does this Decision Mean for Plaintiffs and Companies?
This holding by the Supreme Court unanimously affirms that residents of a state can sue out-of-state defendants for injuries occurring in that state. This opens the door even wider for a plaintiff injured by a product in-state to sue out-of-state companies locally, even if the product causing the injury was not originally sold or manufactured in-state. With a different decision, these Minnesota and Montana residents may have been required to file suit in Michigan, Delaware, or another state connected to the original sale, design or manufacture of the vehicles in order to attempt to seek relief for their injuries.
This decision also creates risk for companies that conduct business in, market, and distribute products to multiple states, potentially expanding the number of states in which they can be sued. This issue will continue to be fleshed out in lower courts and we may see the boundaries of specific jurisdiction of state courts shift as a result of this decision.
We will continue to keep you updated with the latest developments.