My Vehicle Was Damaged in a Wreck… What Do I Need to Know?
by Mandy Hicks
By Kyle Roby, Partner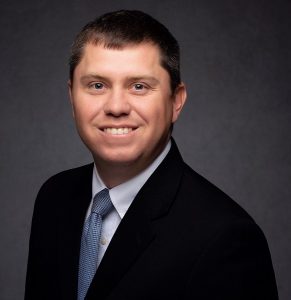 English, Lucas, Priest and Owsley, LLP
All too often I get calls from people who have been rear-ended by a distracted driver. Most of the time, when no one was injured with only damage to the vehicle, there is not a need for a personal injury attorney like me to get involved, but I am always happy to provide information on how one should proceed after being rear-ended and provide a warning for potential pitfalls that may arise.
What often complicates matters is when the person that rear-ended the vehicle does not have insurance, leaving the person who got hit to fix their car out of their own pocket. In these situations, whether you are trying to seek payment for damages from the at-fault driver's insurance company or your own to get your car fixed, this can be an extremely frustrating experience. Here are five tips that I often share to help ease your frustration:
Comprehensive or Collision Insurance Coverage – Which Do I Need? Bottom line is, make sure you have both. Collision coverage provides insurance to cover damage to your vehicle when you are involved in a wreck with another vehicle. This may include repairs or a full replacement of your vehicle. If you are hit by an uninsured driver and do not have collision coverage, you may be left to pay for any repairs out of pocket or left trying to get the person that hit you to pay for it. On the other hand, comprehensive coverage provides insurance to cover damage to your vehicle caused by other events such as theft, vandalism or hail, which are not collision-related. If you are involved in a single vehicle wreck in bad weather and do not have comprehensive coverage, you may be left holding the bag.
Choose a Body Shop You Know and Trust: Once a claim is filed, a claims adjuster will begin working with you and your chosen body shop. It is important you know that it is not a claim adjuster's job to instruct you on which shop to hire. The insurance company will only pay what it thinks is the reasonable cost of repair and choosing the right shop can make this step easier. Making sure everything is not only completely fixed, but also fixed properly, can be the difference between getting your car repaired and your car being totaled out. If the cost of repair exceeds seventy percent (70%) of the fair market value of your car, then your vehicle will be deemed a total loss.
Rental Car and Original Equipment Manufactured (OEM) Parts: You are entitled to recover for the loss of use of your vehicle through a rental car or other alternative transportation. Make sure you have rental car coverage included with your insurance policy in the event you are hit by an uninsured driver. You will also want to make sure that the body shop you decide to work with will be installing the original equipment manufactured parts. These are the same quality and type of parts that were on your car before it was damaged.
Total Loss Valuation: In the event that the insurance company determines your car is a total loss, make sure you get the fair market value. Often times, insurance companies will deduct money from the total loss value for mileage or condition of the car. They often overlook upgrades that would increase the value of your vehicle such as trim packages, recent add-ons such as tires or DVD players, or special paint packages. Finding comparable cars for sale at local dealerships or pricing your vehicle with Kelly Blue Book or NADA are also ways to get the fair market value for you vehicle.
Will My Premiums Increase if I File a Claim? People often believe that if they use their own insurance for property damage claims, their premiums will increase even if the wreck wasn't their fault. What most people don't know is that our legislature prevented this from happening when it enacted KRS §304.20-045. Under KRS §304.20-045, no insurer shall increase the premium on an automobile liability insurance policy solely as a result of a claim for an automobile accident filed by an insured if the insured was not at fault. It is often easier to work with your insurance company to get your car fixed as they want to keep you as a customer and keep you happy. Your insurance company will then seek the at-fault driver's insurance company for reimbursement.
When Should I Seek Legal Help?
Following an accident, whether injured or not, it is important to seek legal advice as soon as possible. If your own insurance or another party's insurance company approaches you and asks you to sign paperwork, DO NOT do so without first consulting with an attorney. You want to be sure that all of your expenses are covered, and an experienced attorney like me can help ensure that you receive all of the compensation that you deserve. Contact me, attorney Kyle Roby, at 270-781-6500 or kroby@elpolaw.com if I can help you.