Supreme Court rules government entities can be sued for age bias
by Mandy Hicks
By Aaron Smith, Partner
English, Lucas, Priest and Owsley
The U.S. Supreme Court issued a unanimous ruling this week that municipalities need to carefully consider in their hiring and firing practices.
The ruling indicates that local and state governments are required to abide by the Age Discrimination in Employment Act, which has been in place since 1967. The law was amended in 1974 to specify that it applies to public entities as well.
The issue in this case is the size of the company that must comply with the law. The law reads that only employers with 20 or more employees are governed by the Age Discrimination in Employment Act. In this latest ruling, the U.S. Supreme Court ruled that the law applies to public sector employees of all sizes, without any limitations or restrictions due to size. The opinion was written by Justice Ruth Bader Ginsburg and affirmed 8 to 0 with no dissenting opinion.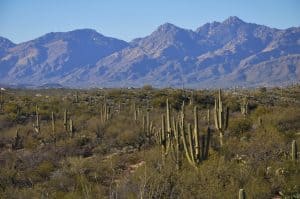 Oral arguments were made before the court on October 1. This was five days before Justice Kavanaugh joined the court, in case you were interested in the timing; he did not have a role in this case.
What I found really fascinating about this case is what writer Charlotte Garden of SCOTUS blog points out: the case came out of the Ninth Circuit, which is often regarded as one of the most liberal courts in the judiciary system, yet the entire court agreed with the Ninth Circuit's take on this case. She notes that the Ninth Circuit was alone on its interpretation that ADEA applies to small municipal government entities. You can read Charlotte's piece here.
The case that prompted the ruling was Mount Lemmon Fire District vs. Guido. Mount Lemmon is located near Tucson, Arizona. The lawsuit was filed by two men who were the oldest full-time firefighters for the Fire District before they were laid off. The firefighters were 45 and 54 years old. This ruling allows them to go forward with their age discrimination case.
What this means for local and state governments
This ruling clarifies that state and local governments are subject to the ADEA, and should abide by the law and act accordingly. This starts with a solid employee handbook and is followed by consistent record keeping practices. This ruling makes it all the more apparent that these practices are needed even for small government entities. Kentucky has many, many small governments, as do most states, and this clearly indicates that this law applies to all of them, no matter how few employees they might have.
If you haven't had an attorney review your handbook and talk through your employment practices, it would be a good idea to do so. The best plans for any organization with employees – be it a business, non-profit or municipality – are proactive plans. You may very well prevent a lawsuit and protect your organization from problems, which ultimately helps your employees, too.
Our firm may be able to help you with employment law matters. You can reach me, attorney Aaron Smith, at asmith@elpolaw.com or at (270) 781-6500.