What Happens If You Are in an Accident While Riding in an Uber?
by Mandy Hicks
By Kyle Roby, Partner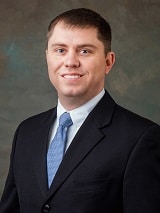 Most of us use the ride sharing service Uber when we need a ride because our car is in the shop or we are planning an evening out on the town. When you call for an Uber, the last thing on your mind is what happens if you are injured in an accident while riding in an Uber. However, as statistics show, accidents involving Uber drivers occur more frequently that one would imagine. Sometimes the Uber driver is at fault while other times it is the fault of another driver. But what happens to you – the passenger – if you are injured? Who will pay you medical bills, lost wages, or other damages?
Kentucky is a no-fault state when it comes to car insurance and bodily injury claims. No-fault is commonly referred to as personal injury protection (PIP) benefits.  The first ten thousand ($10,000.00) in medical bills, lost wages, and other out of pocket expenses are paid by PIP. It is important to understand which PIP applies – your insurance or the Uber driver's insurance – and how to navigate these claims. Assuming the Uber driver did not opt out of the no-fault system, the Uber driver's insurance will provide PIP coverage. In addition to providing PIP coverage, the Uber driver personal policy is responsible for carrying the minimum liability insurance in Kentucky which is:
$25,000 for injuries per person, in a single accident
$50,000 total, for all injuries from a single accident
$10,000 for property damage from any accident
However, almost all personal automobile liability insurance policies exclude commercial activity, such as driving for Uber, from coverage. Fortunately, Uber does offer insurance to their drivers, but having them actually cover a driver is another issue, which is why being involved in an accident with an Uber driver can get complicated.  Even though Uber has relatively good insurance coverage for drivers, it is limited as to when it applies. In order to understand how and when Uber's insurance applies, you must determine which period of time the wreck occurs.
Period 1: This period is when the Uber driver is not using the Uber app and is off-duty. In this period, the driver's personal insurance covers accidents.
Period 2: This period applies when the Uber driver is logged into the company app, but has not accepted a ride. Typically this period is when he has dropped off a passenger or  is going to pick up someone. Uber's reduced contingent insurance policy covers accidents and provides insurance of $50,000 per person and $100,000 per occurrence in the event that its driver is uninsured and property damage coverage of up to $25,000.
Period 3: This period applies when the Uber driver accepts a ride, has passengers in the vehicle and before they drop the passenger off. Uber's $1 million insurance policy covers accidents when the Uber driver is at fault as well as uninsured and underinsured coverage.
Following an injury from any motor vehicle accident including one that involves an Uber, it is important to seek legal advice as soon as possible. If your or another party's insurance company approaches you and asks you to sign paperwork, do not do so without consulting with an attorney. You want to be sure that all of your expenses are covered, and an experienced attorney can help you ensure that you receive all of the compensation that you deserve. Contact me, attorney Kyle Roby, at (270) 781-6500 or kroby@elpolaw.com if I can help you.