What Should I do if I'm in an Accident During the COVID-19 Pandemic?
by Mandy Hicks
By Bob Young, Managing Partner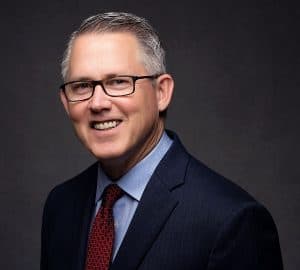 If you have been involved in an automobile, truck or any other kind of accident, it is very important not to delay your treatment. Doctors' offices, clinics and hospitals are all operating under strict guidelines due to COVID-19, however many are adapting to get you the necessary treatment you need after an accident. Numerous medical practices are allowing telehealth appointments where they can conduct your visit online via webcam. It's as simple as using your phone, smartphone or laptop with a shared link to conduct your exam.
Physical therapists and chiropractors are offering telemedicine appointments right now so that you can continue treatment from your own home. At ELPO Law, we can check with your insurance provider to determine if this service is covered under your plan for you. We are also working with many providers who are offering this service. The Centers of Medicare & Medicaid Services (CMS) has loosened the regulations for telemedicine in response to the COVID-19 pandemic. Telehealth services may now be delivered to Medicare beneficiaries by phone as long as video capability is available. CMS will temporarily pay clinicians to provide telehealth services for beneficiaries residing across the entire country. Most insurance companies will likely follow the lead of CMS and provide reimbursement for your treatment.
In addition to in-person medical appointments, if you are taking prescription medication, be sure that you are continuing to take and refill your prescriptions as directed by your doctor. Major pharmacies are communicating instructions for pharmacy access, and many are starting to offer home delivery or more drive-thru service.
The bottom line is to not put your treatment on hold after an accident. And you aren't alone – we can help you navigate what can be a highly complex system while you recover. Please feel free to call our office anytime with questions, concerns, or for more information. As always, your consultation call is free: 270-781-6500.
Stay safe and healthy!