What You Need to Know About Safe Driving During Winter Weather
by Mandy Hicks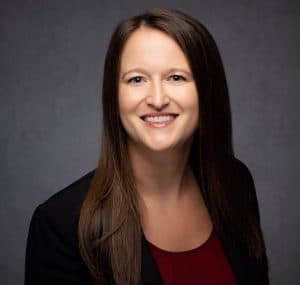 By ELPO Law Attorney Jessica Shoulders
According to the Federal Highway Administration and the National Highway Traffic Safety Administration (NHTSA), each year, 24 percent of weather-related crashes occur on snow, slushy, or icy roadways, and 17 percent of all vehicle crashes occur during winter conditions.  With winter approaching, it is important to know what you can do to reduce your chances of being involved in a winter weather related crash and what to do if you find yourself in the unfortunate situation of being involved in one.
Snow and ice reduce pavement friction and vehicle maneuverability, causing slower speeds, reduced roadway capacity, and increased crash risk. Heavy snow and sleet can also reduce visibility. Lanes and roads are obstructed by snow accumulation, which reduces capacity and increases travel time delay.  If you encounter any of these road conditions, the following tips from AAA and the NHTSA can help you avoid a crash:
Drive slowly. Adjust your speed to account for lower traction when driving on snow, sleet or ice.
Accelerate and decelerate slowly to regain traction and avoid skids.  It takes longer to slow down when the road is covered with snow or ice.
Increase your following distance to account for the increased time it will take to stop in hazardous conditions.
Ensure your vehicle is in up-to-date on maintenance prior to the winter months, including ensuring that your tires are in good shape and have the appropriate air pressure and tread.
Plan your travel route and let others know your route and anticipated arrival time so they can send help if you cannot be reached.
If any of these dangerous road conditions are present, it is always best to avoid driving unless necessary.  After all, you can't be involved in a crash if you aren't on the road.
It is also important to be prepared in the event you are involved in a crash.  Make sure you have an emergency kit stocked with warm clothes and blankets, extra food and water, cell phone charger, glass scraper, flashlight, kitty litter or sand in case your vehicle gets stuck in the snow, warning devices or emergency markers, and anything else you might need if you are involved in an accident and unable to seek immediate help.
If you have been involved in an accident due to inclement winter weather, the following tips can help you stay safe until help arrives:
Stay with your vehicle.  It is where rescuers will look first and it will provide you shelter until help arrives.
Attach something to the outside of your vehicle to signal for help from passing motorists.  Brightly colored pieces of clothing or other fabric work well if visibility is low.
Make sure your exhaust pipe is clear and is not clogged with snow, ice or any other debris from the crash.  This ensure carbon monoxide gas does not leak into the vehicle while you are attempting to stay warm.
Conserve fuel, especially if you are in a remote area that is not heavily traveled.
After any accident, it is also important to consult with an experienced attorney as soon as possible.  If you are approached by any insurance company, make sure you reach out to an attorney prior to giving a statement or signing any paperwork.  An attorney experienced in car wreck cases can make sure you are aware of and receive all the benefits you are entitled to immediately after an accident to cover your vehicle damage and medical expenses, and can ensure you receive all the compensation you deserve following the accident.   If you have been involved in an accident, contact me, Jessica Shoulders, at 270-781-6500 or jshoulders@elpolaw.com for a free consultation.