Why Do I Need a Power of Attorney or Advance Medical/Living Will Directive?
by Mandy Hicks
By Leah Morrison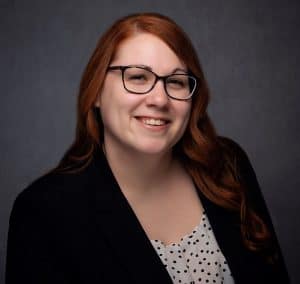 Powers of Attorney are a crucial estate planning document and are a critical step in planning for incapacity. A power of attorney allows a person you appoint the written authorization and power to act on your behalf in business, legal, financial, and medical matters. This is usually a trusted family member. If the right power of attorney is put in place, then once incapacitated, the agent (or person appointed under the power of attorney) can step in and take care of the principal's legal and financial affairs. Without the right power of attorney – or any at all – the incapacitated individual's family would need to go through the justice system to have a guardian or conservator appointed to represent them.
A power of attorney may be limited or general. A limited power of attorney may only give someone a specific right or two – perhaps the most common place you'll see a limited power of attorney is in purchasing a car or real estate. Car dealers will often have you sign a limited power of attorney granting them the authority to complete the transaction at the local county clerk. Additionally, you might give someone the authority to sign a deed to property for you on a day that you will be out of town. A general power is comprehensive and usually grants your agent all the powers and rights that you have yourself. This can include allowing your agent to make bank transactions, sign checks, apply for disability, or simply pay your bills.
A power of attorney can also be effective immediately upon signing or on the occurrence of a future event, such as a medical diagnosis. Under a springing power of attorney, absolute care must be taken to spell out the standard for determining the event triggering the authority of the agent under the document. Typically an immediately effective power of attorney is recommended and preferred. This is so that there is no delay in the transition for your agent to be able to act on your behalf. For example, you don't want your agent to struggle to get the right medical diagnosis to be able to help you pay your bills.  However, if you are uncomfortable with an immediately effective document, a springing power of attorney is an available option so you can have that safeguard in place for the future.
Advanced directives are another critical estate planning document and are designed to outline a person's wishes and preferences with regards to medical treatments and interventions. These instruments can outline treatment preferences and designate a surrogate decision-maker in the event that a person should become unable to make an informed medical decision on their own behalf. By having previously documented personal wishes and preferences, the family's and physicians' immense decision-making burden is lightened. At the same time, patient autonomy and dignity are preserved by tailoring medical care based on one's own choices regardless of mental or physical capacity.
Living wills and other advance directives are written, legal instructions regarding your preferences for medical care if you are unable to make decisions for yourself. Advance directives guide choices for doctors and caregivers if you're terminally ill, seriously injured, in a coma, in the late stages of dementia or near the end of life. For example, a living will directive allows an adult with decision making capacity to (1) direct the withdrawal or use of life-prolonging treatment, (2) direct the withdrawal or use of artificially provided nutrition or hydration, (3) designate one or more adults as a surrogate to make health care decisions, and (4) direct the gift of a whole or partial anatomical gift after death. However, unlike a durable power of attorney, these documents only become effective when a person is are temporarily or permanently unable make decisions or verbalize their decisions. As long as a person maintains ability to make decisions, he/she is the ultimate decision-maker rather than the health-care proxy or surrogate decision-maker. Advance directives aren't just for older adults. Unexpected end-of-life situations can happen at any age, so it's important for all adults to prepare these documents. By planning ahead, you can get the medical care you want, avoid unnecessary suffering and relieve caregivers of decision-making burdens during moments of crisis or grief. You also help reduce confusion or disagreement about the choices you would want people to make on your behalf.
We all know how life can throw unexpected twists and turns at us quickly. Make sure you are prepared for the unexpected by having these critical estate planning documents put in place today before it is too late. All too often we see the struggles that families must endure during what is already a very difficult time as a result of delaying in the preparation of these documents. We are here to help make the process as stress free and efficient as possible. Please reach out to me, Leah Morrison, or any of the ELPO Law Estate Planning attorneys today to see how we can help you rest easier knowing you and your family are protected. We can be reached by calling 270-781-6500 or you log onto our website at www.ELPOLaw.com to chat online 24/7.