Your next legal step after your divorce: change your will
by Mandy Hicks
By Elizabeth McKinney, Partner
English, Lucas, Priest and Owsley, LLP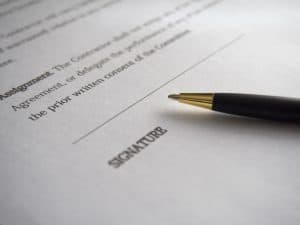 After you've completed your divorce, chances are, you want nothing to do with any more legal documents, courts or attorneys. It's understandable. It's a big process that can take a lot of time, and many find it to be exhausting.
But you do have one more step to do as soon as your divorce is complete: change your will. I cannot stress enough how crucial this is – and how much it needs to be attended to right away.
Most people create a will around the time their first child is born as a way of ensuring that their child's welfare and their assets are protected. Typically, each spouse will leave everything to the other spouse. If you die, and your will is still in place from a time before you divorced, it will still be in force. Your ex will receive all of your assets. When a divorce becomes final, Kentucky law does automatically revoke the provisions of a will which provide for a distribution to a spouse, or appointment of the spouse as executor, trustee, or other fiduciary appointments.  Nevertheless, it is important to update your will after a divorce to designate who receives your assets, who serves as executor, etc. in place of the former spouse.
If you have established any kind of Trust, you will want to review those documents as well. In fact, it is advisable to review all of your estate documents annually, even if you don't think anything in your life has changed. Read through them and look for things that could cause you issues later, and take care of those as soon as you can.
Other important changes
There's more to be done beyond just changing your will. You'll also want to change your power of attorney and any type of "living will" document that governs who makes healthcare decisions for you in the event you are injured, unconscious or otherwise unable to make these decisions for yourself.
Also, be sure to change the beneficiaries on any life insurance policies, including those you may have received from your workplace, as well as any that you arranged for independently.
Here's a short list of other things you need to check:
Titling and names on bank accounts
Payable upon death designations on brokerage or stock accounts
Beneficiaries of Individual Retirement Accounts, 401(k) plans, pensions and any other type of retirement account
Any type of charitable annuity or donor-advised fund you created
We can help you review estate documents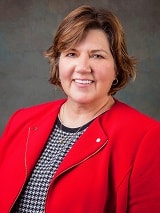 This type of review is really important after a divorce, but also after the death of a spouse. From my own experience helping hundreds of clients, I can tell you that it's not something anyone enjoys. But clients do tell me they sleep better at night once this is addressed, knowing that their assets will go where they intended upon their deaths and that their family knows their intentions.
If you need assistance with your estate plans, please contact me. You can reach me, Beth McKinney, at (270) 781-6500 or emckinney@elpolaw.com. I look forward to talking to you.